Hilton Head Drywall Repair & Ceilings
American Painting can perform drywall repair anywhere in your home. Our team will take the proper to steps to repair your ceilings and walls, and finalize with a professional paint job.
Below Are Some Of The Drywall Repairs Where We Can Assist
You Can Count On American Painting To Provide The Following Great Painting Services:
FREE ESTIMATE FOR THE ENTIRE PROJECT
We will prepare your free estimate on site, with no gimmicks our hassles.
LICENSED AND INSURED CONTRACTOR
American Painting is a fully licensed and insured contractor in the state of South Carolina.
AMAZING WALL PREPARATION
It is more than just painting. We prepare your walls with the most minute detail.
WE ALWAYS CLEAN UP
Our crew will clean up at the end of every day and after every job is completed.
Top Painting Contractor in Hilton Head Island | American Painting
At American Painting, we are your go-to painting contractor on Hilton Head Island. Quality, professionalism, and dependability are the cornerstones of all we do. Our services include drywall repair and drywall installation, and we are dedicated to providing top-notch workmanship every time. Let us help bring your vision to life with our expertise and commitment to excellence.
We recognize the value of maintaining a spotless home or place of business. That's why, as an experienced drywall contractor, we're excited to offer our top-notch drywall repair services to Hilton Head Island and the surrounding areas.
Your walls will appear as good as new because of the dedication of our talented crew, who only employs the best tools and methods. We have the knowledge and expertise required to tackle any job, no matter how big or little.
When you choose American Painting for your drywall repair needs, you can trust us to provide professional, reliable service that exceeds your expectations. You may be confident that you're receiving the most value for your money because of our reasonable pricing and dedication to customer satisfaction.
Don't settle for less-than-perfect walls – choose American Painting for all your painting and drywall repair needs!
Hire American Painting for Quality Drywall Repair-Hilton Head Island
At American Painting, we believe that quality is the cornerstone of any successful painting business. Because of this, we take great satisfaction in providing our customers in Hilton Head Island and the surrounding regions with excellent drywall repair services. Our team of experienced drywall contractors has the skills and expertise needed to get your walls looking as good as new.
We are committed to surpassing your expectations and have a track record of getting good client feedback. We constantly aim for perfection in all we do because we recognize how crucial it is to have a house or business that looks its best. Therefore, if you're searching for dependable, high-quality drywall repair services, look no further than American Painting.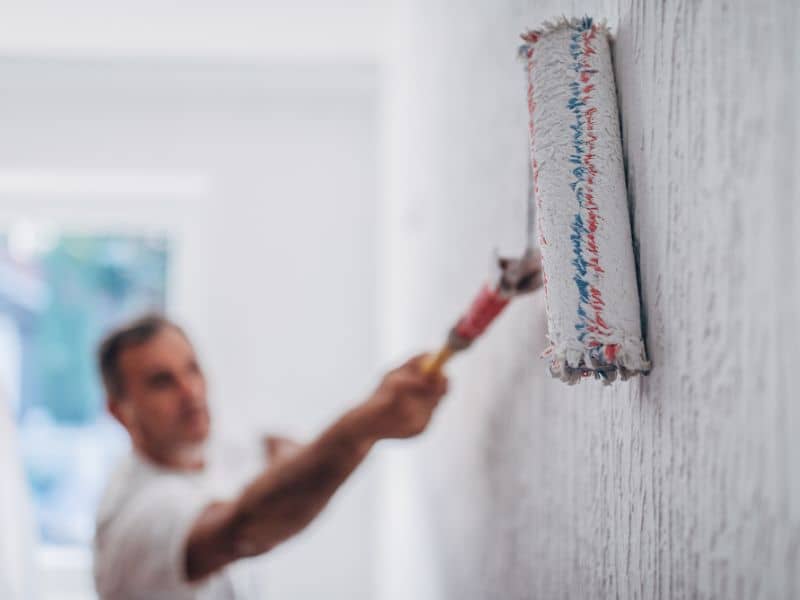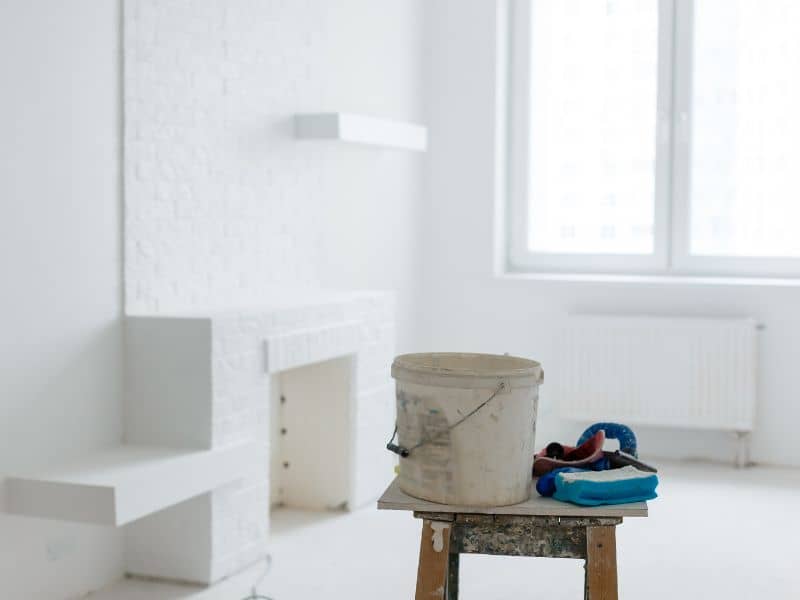 Wall Damage Repair-Hilton Head Island, SC
As a locally owned company specializing in providing professional drywall repair services, addressing wall damage is one of the common issues we excel in handling. Whether it's a small hole caused by a doorknob or a dent resulting from moving furniture, wall damage can not only be visually unappealing but also pose potential hazards if left unattended. The good news is that our team of specialists has a wealth of expertise in fixing all kinds of wall damage, guaranteeing that your walls recover their former appeal and usefulness.
Here are four strong justifications for choosing us to fulfill your wall damage repair requirements:
High-Quality Materials
We only utilize the best materials for every repair project because we are committed to providing results that last. We guarantee that your repaired walls, handled by our team of experienced drywall contractors, will last for years while withstanding normal wear and tear, thanks to our use of the best materials available. Additionally, our commitment to quality painting ensures a flawless finish that enhances the overall appearance of your space.
Extensive Training
Each member of our team has undergone comprehensive training in drywall repair techniques. With their expertise and knowledge, they can confidently handle even the most challenging wall damage repair projects. Our knowledgeable specialists, who are dedicated to delivering quality work, keep abreast of the most recent business trends. This allows them to provide fast, thorough repairs that adhere to the highest standards of workmanship.
Competitive Pricing
We understand that home repairs can be a financial concern for many homeowners. As a result, we make an effort to provide reasonable rates without sacrificing the caliber of our service. Our goal is to give excellent outcomes while staying within your budget using cost-effective solutions.
Free Estimates
Transparency and open communication are important to us. Before starting any work on your damaged walls, we provide a free estimate that outlines the scope of the repair, associated costs, and the expected timeline. This way, you have a clear understanding of the process and can make informed decisions about your wall damage repair project.
When it comes to restoring your damaged walls, settling for anything less than the best is not an option. Get in touch with us today to schedule your free estimate and discover how our expertise can help transform your walls.
Our team is committed to delivering exceptional service and ensuring that your repaired walls look as good as new. Don't wait any longer—take the first step towards restoring the beauty and integrity of your walls by contacting us now.
Why is Drywall Repair Important?
Drywall repair plays a crucial role in maintaining the overall appearance and integrity of your home or business. Several factors make drywall restoration crucial, including these ones:
Aesthetics
Visible damage to your walls, such as holes, cracks, or dents, can negatively affect the design of your room as a whole. These flaws can detract from the elegance of your decor and be distracting. By repairing the drywall, you can restore a smooth and even surface, providing a clean and attractive backdrop for your decor.
Structural Integrity
While drywall may seem like a cosmetic element, it also serves a structural purpose, providing stability and support for your interior walls. Your walls' structural integrity may be compromised by damaged drywall, leaving them more vulnerable to future harm. Repairing cracks and holes in the drywall ensures that your walls remain strong and stable, preventing any potential structural issues in the future.
Paint Application
If you're planning to paint your walls, drywall repair becomes even more important. Uneven surfaces, cracks, or holes can affect the final result of your paint job. Paint may not adhere properly or may highlight imperfections, leading to an unsatisfactory finish. Prior to painting, you should repair the drywall to produce a smooth surface that will enable even paint application and improve the overall quality of the paint job.
Preventing Further Damage
Neglecting small drywall issues can result in larger problems over time. Minor cracks or holes can expand and spread, leading to more extensive damage that requires more time and resources to repair. By addressing drywall damage promptly, you can prevent the need for more extensive repairs down the line, saving you both time and money.
Enhanced Property Value
Well-maintained walls contribute to the overall value of your property. Potential buyers or tenants often consider the condition of the walls when evaluating a property. By ensuring your walls are in good repair, you increase the appeal and value of your home or business.
At American Painting, we understand the importance of drywall repair in preserving the aesthetics and functionality of your space. Our team of experienced professionals is skilled in assessing and repairing all types of drywall damage. We take pride in delivering efficient and high-quality repairs that leave your walls looking flawless and ready for any future painting projects.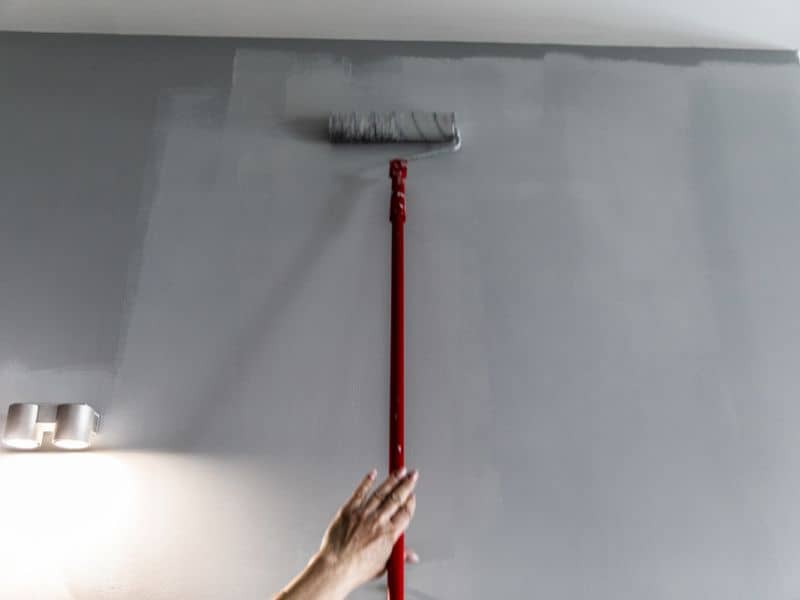 Say Goodbye to Unsightly Holes with our Expert Drywall Repair Services
At American Painting, we understand that damaged drywall can be a real eyesore and affect the overall aesthetic appeal of your property. That's why we offer fast and responsive drywall repair services that are second to none on Hilton Head Island. You can be confident that any holes or cracks in your walls will be skillfully patched and brought back to their former splendor with the help of our team of professionals.
Our unique sales proposition is what sets us apart from other painting contractors on the island. We take pride in being known for our expertise in fixing unsightly holes quickly and efficiently. Our award-winning services guarantee better-than-new results, leaving your walls smooth and flawless. We have the knowledge and experience necessary to tackle any work, no matter how big or little, with ease.
So if you're sick of walking into a room and seeing those ugly holes, let American Painting do it for you. Our team is committed to providing high-quality drywall repairs that exceed your expectations every time. Trust us with your next project – you won't regret it! Contact us today!