Hilton Head's Indoor & Interior Painting Company
American Painting is Hilton Head's and Beaufort County's most trusted painting professional and can provide high-quality interior painting that meets your exacting needs. We've happily served the Low Country for many years and provide precise, compassionate, and gorgeous paint jobs that will transform your home. Our interior painting service is one of our most in-demand options and can create a brand new style and look to bring your house into the modern age. American Painting will help paint your Low Country home with care, precision, and quality. Our team specializes in interior painting of entire homes including kitchens, bathrooms, great rooms, and even those hard to reach ceilings.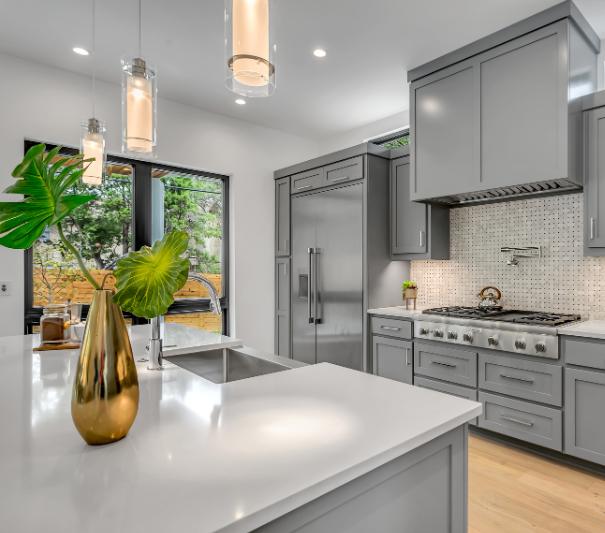 Who is American Painting?
American Painting is Hilton Head Island's top painting and contracting firm and has served Beaufort County for 15 years. We provide many hands-on painting and design care options that can transform your home and give it the style it deserves. Beyond our interior painting options, we can provide you with designs support for the following:
With over 15 years of experience, our team knows how to provide quality craftsmanship, reliable service, and high-quality support. Beyond that, we provide fast-paced painting that ensures you can get back to your day-to-day life as quickly as possible. We aim to get in and out and still offer the gorgeous interior painting experience you deserve.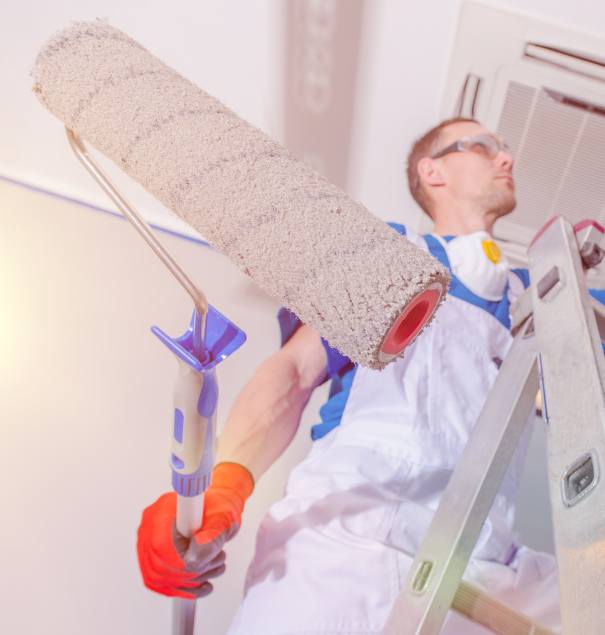 Our Interior Painting Services are Second to None!
What kind of interior painting can we provide at American Painting? Just about everything you can imagine! Our team has been carefully trained to provide hands-on support for multiple service options and give each the same attention to detail and care that has made us the primary painting professional on Hilton Head Island. Our services include:
You Can Always Count On American Painting To Provide The Following
Count on a Free Estimate From American Painting
Are you tired of painting companies hassling you about the estimate process or giving you an inaccurate guess as to what you'll pay? Have you been tricked into paying far more than you expected for a mediocre paint job? Well, American Painting provides Hilton Head Island and Beaufort County with free on-site estimates with no hassles or gimmicks. What we mean by that is that we'll come to your home, inspect its interior, and give you an estimate based on what you want. We're not going to ask you to measure your home and give you an estimate over the phone. Instead, we'll provide the accurate estimate that you deserve and will do everything in our power to stay as close to it as possible.
How We Prepare Your Interior Painting Gig
Before each gig, we'll spend the time preparing your home for painting. We'll start by carefully moving your furniture to ensure it doesn't get paint on it. Then, we'll prepare your walls by putting up plastic to avoid paint spillage and will take other prep steps, such as cleaning and finishing your paint. We spend the time needed to prepare your walls every day.
We Won't Leave Your Home a Mess: We Always Clean Up After Ourselves
The "after-job mess" is one of the most common complaints about interior painting professionals. However, we know that you need to live in your home and will clean up at the end of every day to ensure you feel comfortable. Don't worry: we'll also do an end-of-job cleanup to get your home back to normal, including putting your furniture back in place.
American Painting Insures Every Job We Perform!
Have you ever worked with a contractor who didn't have insurance and who left your interior paint a mess? Well, we don't operate that way at American Painting! We're fully licensed and insured by South Carolina, meaning that all of our jobs are covered. As a result, if we make a mistake that impacts your home, our insurance will pay for it, not you.
Contact Us To Get Started
Are you ready to give your Hilton Head or Beaufort County home a brand-new style? Is your family tired of your home's retro interior paint fashion, and you promised to change it? Call us at (843) 683-0100 to schedule an inspection appointment. Our team at American Painting will come to your home and provide the hands-on support you deserve.