Hilton Head's Outdoor & Exterior Painting Company
American Painting provides exterior painting of your Hilton Head Home or Business from top to bottom. No matter what your exterior painting needs, whether a deck, tall house, or garage, give us a call.
Below Are Some Of The Interior Painting Services We Offer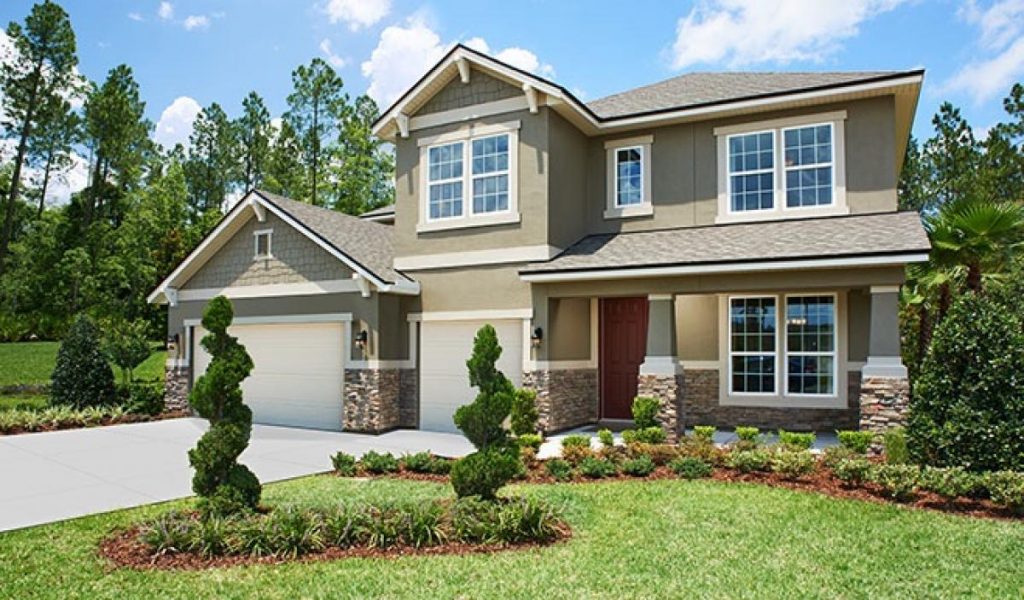 You Can Count On American Painting To Provide The Following Great Painting Services:
FREE ESTIMATE FOR THE ENTIRE PROJECT
We will prepare your free estimate on site, with no gimmicks our hassles.
LICENSED AND INSURED CONTRACTOR
American Painting is a fully licensed and insured contractor in the state of South Carolina.
AMAZING WALL PREPARATION
It is more than just painting. We prepare your walls with the most minute detail.
WE ALWAYS CLEAN UP
Our crew will clean up at the end of every day and after every job is completed.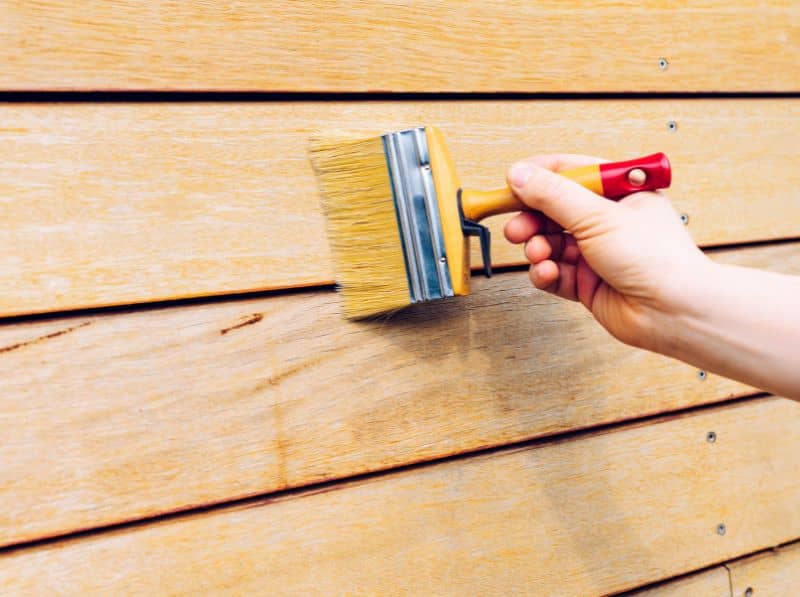 American Painting – Quality Exterior Painting Contractor on Hilton Head Island
At American Painting, we pride ourselves on our quality, professionalism, and reliability as a painting contractor on Hilton Head Island. Exterior painting is our area of expertise, and we're dedicated to exceeding your expectations with our work. Trust us to transform your property with our expert craftsmanship and attention to detail.
We believe that quality is key when it comes to exterior painting. Because of this, we only employ the best tools and products to provide your house or place of business with a beautiful, long-lasting finish. Our skilled and knowledgeable team has a deep understanding of local aesthetic tastes and environmental conditions, enabling us to offer highly tailored solutions that meet your specific needs.
You can rely on us to provide great outcomes on time and within budget because of our dedication to professionalism and dependability. Therefore, if you're searching for a reputable painting company in Hilton Head Island that can expertly handle all of your exterior painting needs, look no further than American Painting – we are the team that can help!
Hire American Painting for Reliable Exterior Painting-Hilton Head Island, SC
At American Painting, as a full-service painting company that provides not only commercial painting, and interior painting but as exterior painting. We understand that hiring a painting contractor can be a daunting task. We recognize that when it comes to preserving your investment, ensuring the job is done correctly the first time is of utmost importance. That is why dependability is one of our guiding principles.
When you choose us for your exterior painting needs in Hilton Head Island, you can trust that we will show up on time and be ready to work. Our team of skilled professional painters takes delight in executing each assignment with accuracy and meticulous attention to detail. To achieve a fantastic job with a stunning and durable finish, we exclusively utilize the best tools and materials available.
Our commitment to reliability doesn't end when the painting projects are done. We stand behind our work and offer a satisfaction guarantee. If for any reason you are dissatisfied with the outcomes, we will make every effort to put things right. To arrange a meeting with one of our welcoming professionals, contact us for a free estimate right now!
Improving Home's Curb Appeal with Exterior Painting
We had lived in our house for some years and thought that it needed a facelift, so we made improving the exterior of our home a priority. Even while we liked the inside design, the outside paint's fading and wear-and-tear detracted from the building's overall visual appeal. Therefore, we made the decision to invest in exterior painting to enhance the curb appeal of our home.
Once the painters completed their work, the transformation was immediately noticeable. The house appeared significantly brighter and more vibrant than before. The previous paint had gradually lost its luster over time, but the fresh coat breathed new life into the entire exterior.
To complement the existing brickwork, we opted for a light gray color, which not only enhanced the house's overall appearance but also provided a neutral backdrop for other decorative elements. Additionally, we wanted to infuse a touch of personality, so we chose a cheerful yellow shade for our front door, adding a pop of color that instantly drew attention.
The impact of the house painting project surpassed our expectations. Not only did the house have a dramatically improved appearance, but its value also experienced a substantial increase. Several months later, when we made the decision to put the house on the market, prospective buyers were truly astonished by how well-kept and contemporary it looked. The investment in house painting had clearly paid off in more ways than we could have imagined.
In comparison to other homes in the area, ours stood out as a standout example of impeccable exterior aesthetics. It became evident that the investment we made in exterior painting had paid off in more ways than one.
By improving the curb appeal of our home through exterior painting, we not only created a more visually appealing environment for ourselves but also added value to our property. The fresh and vibrant appearance of the house left a lasting impression on potential buyers, ultimately contributing to a successful sale.
We are delighted with the outcome of this project and firmly believe that enhancing the exterior through painting is a worthwhile investment for any homeowner looking to improve their home's overall appeal. By choosing reputable painting companies like American Painting, homeowners can confidently embark on the journey of transforming their homes and enjoy the long-lasting benefits of a refreshed and visually appealing exterior.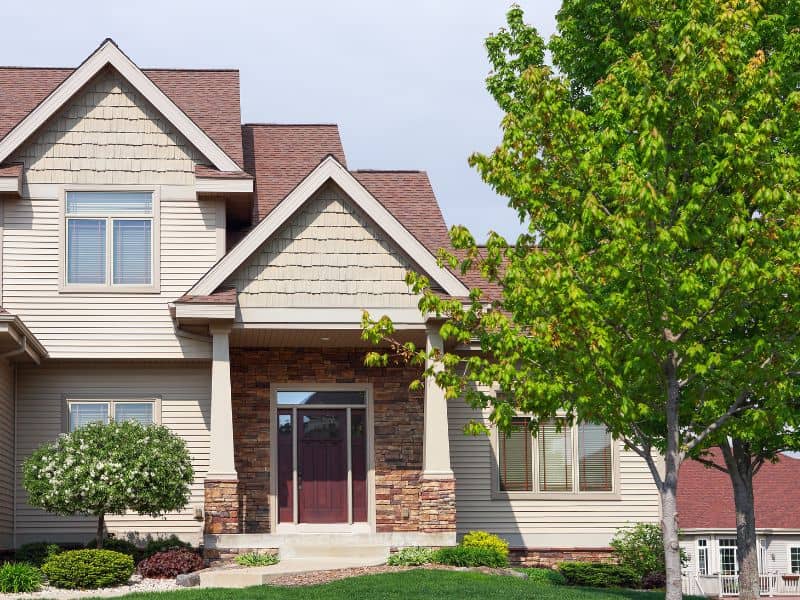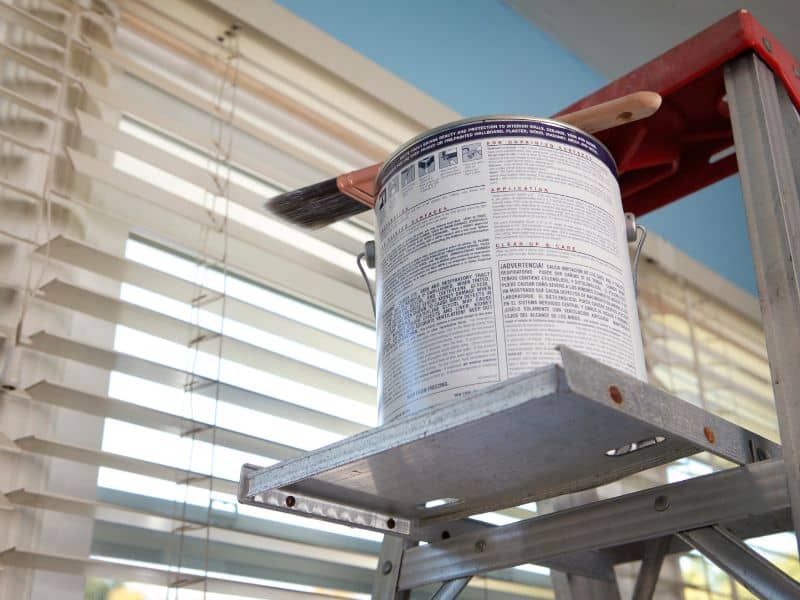 Why is Exterior Painting so Important?
Exterior painting plays a vital role in the maintenance and preservation of a property's overall appearance and value. American Painting, as one of the experienced painting contractors and locally owned company, understands the significance of the exterior painting process and emphasizes its importance for homeowners and businesses alike. By providing top-notch exterior painting services, they aim to enhance curb appeal, protect against weather damage, and deliver long-term benefits.
One of the primary reasons exterior painting is essential is its ability to improve curb appeal. The outward appearance of a property greatly influences the first impression it creates on visitors, potential buyers, or clients. A building's appearance may be quickly revitalized with a fresh coat of paint, making it appear more welcoming and eye-catching. An appealing façade makes a good first impression and adds to the overall visual appeal of the property, whether it is a residential or commercial building.
However, the benefits of exterior painting go beyond aesthetics. A building's outside surfaces are continually exposed to different environmental conditions, such as moisture, UV radiation, and temperature changes. Over time, these factors can lead to deterioration, such as peeling, cracking, fading, and wood rot.
By applying a quality paint system, specifically designed to withstand the unique environmental conditions of the area, American Painting ensures long-lasting protection against these elements.This preventive strategy aids in maintaining the building's structural integrity and reducing any damage brought on by weather-related problems.
Choosing a professional painting service like American Painting is crucial for achieving optimal results. Their experienced team understands the local climate and its impact on the longevity of paint. They employ high-quality products and techniques that are specifically tailored to withstand the challenges of the coastal environment. Additionally, they collaborate closely with clients to select the perfect color scheme and finish that not only complements the property's style but also offers maximum protection.
Investing in professional exterior painting services is a wise decision that can yield long-term financial benefits. By maintaining the exterior surfaces of a property, homeowners and business owners can prevent more costly repairs in the future. Regular maintenance and painting help to safeguard against structural issues caused by weather damage, thereby saving money on extensive repairs or replacements down the line.
For residents of Hilton Head Island, American Painting is the trusted choice for all exterior painting needs. With their expertise and dedication to using top-quality products, they ensure that properties are not only visually appealing but also protected from nature's elements. Homeowners and companies who invest in their services may raise the value of their real estate, preserve its integrity, and profit in the long run.
Why is Exterior Painting Right for Your Needs?
When it comes to improving your home's beauty and value, exterior painting is the ideal solution, and American Painting is here to meet your needs. Our dedication to excellence ensures that you receive a flawless and long-lasting finish that surpasses your expectations. Here are four compelling reasons why exterior painting is the right choice for your needs:
Expertise and Quality
Our team of highly skilled professionals possesses extensive expertise in exterior painting. We utilize only top-quality paint products and employ proven techniques to ensure exceptional results. You can be confident that your home's exterior will receive the highest standard of care and accuracy with our team of local painters. We are known for our meticulous attention to detail and unwavering dedication to delivering exceptional craftsmanship.
Tailored Solutions
At American Painting, we recognize that each homeowner has unique requirements, preferences, and budget constraints. We take the time to hear you out and comprehend your unique requirements, which enables us to offer specialized solutions that are in line with your vision. Whether you seek a complete color transformation or a subtle enhancement, we collaborate closely with you to achieve the desired outcome for your home.
Hassle-Free Experience
We believe that the painting process should be stress-free and enjoyable for homeowners. From the initial consultation to the final brushstroke, we take care of every aspect of the project. Our dedicated team of professional house painters handles all the necessary prep work, including surface cleaning, repairs, and priming, to ensure a flawless and long-lasting finish with a focus on delivering quality work.
We also ensure a tidy and efficient work environment, taking care of all clean-up responsibilities. By entrusting us with your exterior painting project, you can relax and experience a hassle-free journey from start to finish.
Increased Home Value
Exterior painting is a wise investment that yields numerous benefits, including a significant increase in your home's resale value. Your house will be more marketable in the real estate market if the outside is kept up and appealing to potential purchasers. By enhancing your home's curb appeal through professional exterior painting, you not only enjoy a more beautiful living space but also make a smart financial investment for the future.
American Painting takes immense pride in our exceptional service and extensive experience, which allows us to consistently deliver an outstanding job in providing top-quality exterior painting services on Hilton Head Island.
With our expertise, customized solutions, hassle-free experience, and the added value it brings to your home, exterior painting becomes the perfect choice for meeting your needs. Put your trust in us to turn your home into a magnificent work of art that you may enjoy for years to come.