Hilton Head's Popcorn Ceiling Removers
American Painting can help make that old style home look brand new with popcorn ceiling removal. Our team can quickly and efficiently finish your ceilings to give the a newer, modern look. Smooth ceilings and a new coat of paint will add to the value of your home.
You Can Count On American Painting To Provide The Following Great Painting Services:
FREE ESTIMATE FOR THE ENTIRE PROJECT
We will prepare your free estimate on site, with no gimmicks our hassles.
LICENSED AND INSURED CONTRACTOR
American Painting is a fully licensed and insured contractor in the state of South Carolina.
AMAZING WALL PREPARATION
It is more than just painting. We prepare your walls with the most minute detail.
WE ALWAYS CLEAN UP
Our crew will clean up at the end of every day and after every job is completed.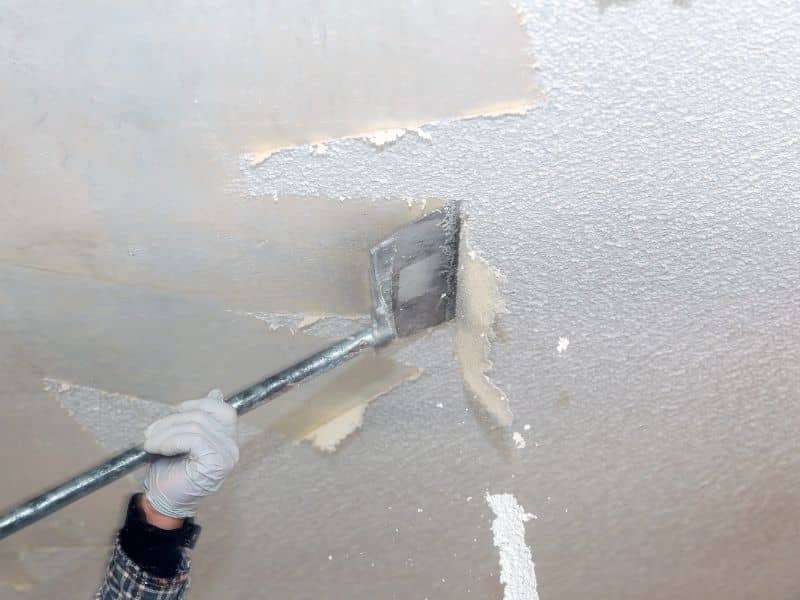 American Painting | Popcorn Ceiling Removal-Hilton Head Island
At American Painting, we're your go-to Hilton Head Island painting contractor for all your popcorn ceiling removal needs. Our core values of professionalism, quality, and efficiency ensure that we get the job done right the first time. Trust us to transform your space with our expert services. Contact us today!
We understand that popcorn ceiling removal can be a messy and time-consuming process. That's why we offer efficient and professional services that leave your ceilings looking clean and smooth. We use top-grade materials and techniques to ensure each job is completed to the highest quality, leaving you with a flawless finish that lasts.
As a locally owned and operated business, we have a deep understanding of the local aesthetic tastes and environmental conditions, allowing us to offer highly tailored solutions for your unique needs. Our comprehensive services mean that we are your one-stop shop for all your painting needs, including popcorn ceiling removal. Let us take care of everything so you can sit back and enjoy the results!
Innovative and Efficient Popcorn Ceiling Removal Services by American Painting on Hilton Island
As any homeowner or property developer will tell you, popcorn ceilings are a relic of past interior design trends that can leave a property feeling dated. Not only does a popcorn ceiling clash with modern aesthetics, but it can also be a potential health hazard, especially if it contains asbestos. The good news is that the solution to this problem is just a call away – American Painting on Hilton Head Island.
American Painting has been a stalwart provider of expert popcorn ceiling removal services on Hilton Head Island for many years. Our crew's extensive experience and commitment to superior craftsmanship make us the go-to choice for clients seeking to modernize and enhance their property's aesthetics.
Our professionals at American Painting adhere to a proven process that ensures swift, efficient, and clean popcorn ceiling removal.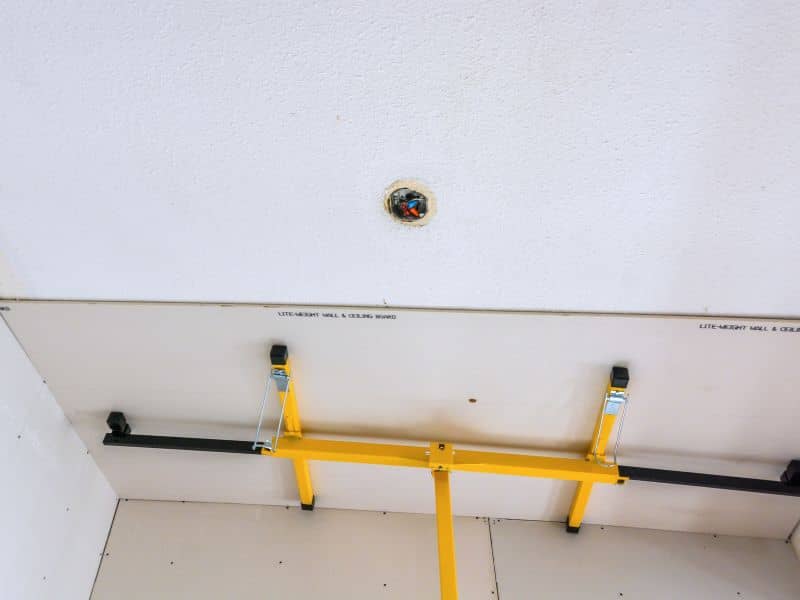 Preparation
Our team takes great care in preparing your space for popcorn ceiling removal. We protect your furniture, flooring, and other items with thick, plastic sheeting to avoid any damage or unwanted mess during the process.
Testing
If your property was built before 1978, there's a chance your popcorn ceiling contains asbestos, a hazardous material. As a safety precaution, we will take a small sample of your ceiling for laboratory testing. If the test returns positive, we follow strict EPA guidelines for asbestos removal, ensuring your home is safe and healthy.
Removal
Once the preparation and testing are completed, our skilled crew will carefully and meticulously remove the popcorn ceiling. We use specialized tools and techniques to scrape off the textured material without damaging the underlying drywall or plaster.
Refinishing
After the popcorn ceiling has been entirely removed, we'll smooth and prime your ceiling, leaving it ready for a new paint job or texture. Our team can advise you on the most suitable finishing options, including smooth, knockdown, or various types of modern texture.
Clean-up
One of the significant benefits of using our services is the thorough clean-up process we undertake once the removal and refinishing are completed. Our team ensures that every bit of debris is cleared away, leaving your room looking brand new.
American Painting on Hilton Head Island takes the stress and hassle out of popcorn ceiling removal. Our team's efficient and meticulous approach guarantees a smooth and clean finish, ready for a fresh, modern look. Plus, our competitive pricing and quick turnaround times mean that property improvement projects need not be a lengthy or costly ordeal.
If you're looking to bring your home or business into the 21st century with efficient popcorn ceiling removal, give us a call at American Painting on Hilton Head Island.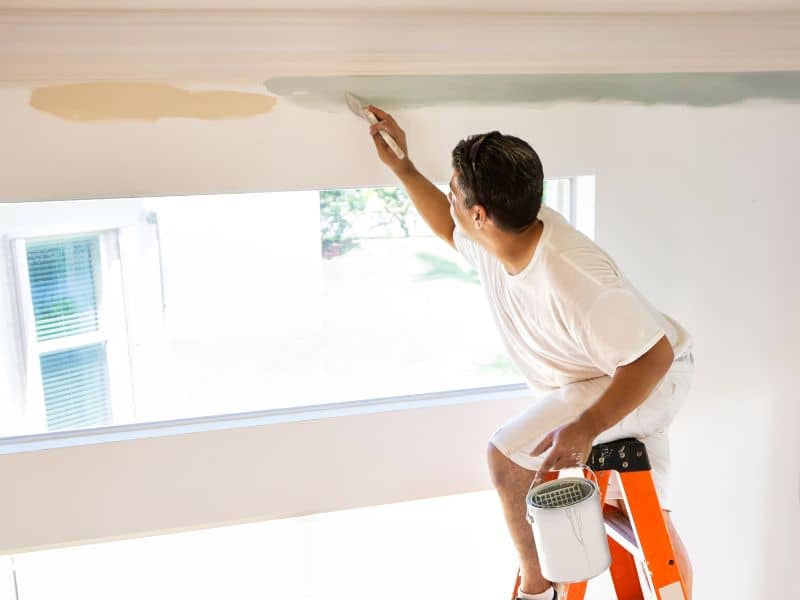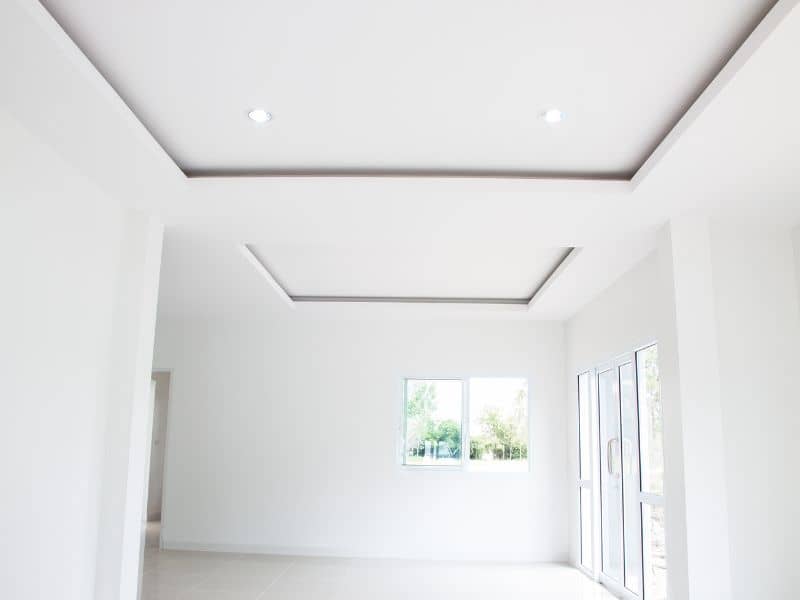 Why is Popcorn Ceilings Removal Important?
Health
Popcorn ceilings can contain harmful asbestos fibers that were commonly used in homes built before 1980. Asbestos has been linked to lung cancer and other respiratory diseases. Removing popcorn ceilings can help ensure a safe living environment for you and your family.
Aesthetics
Let's face it, outdated popcorn ceilings are not only unattractive but also a detractor to your home's overall aesthetic appeal. Their removal can dramatically transform the look of a room, enhancing your living space and significantly adding value to your property.
Maintenance
Popcorn ceilings are difficult to clean and maintain due to their texture. They collect dust, cobwebs, and other debris over time, which can be unsightly and unhealthy.
Don't settle for an outdated or potentially hazardous ceiling in your home or business on Hilton Head Island. Trust American Painting, one of the leading popcorn ceiling removal companies, for professional services that prioritize quality workmanship with top-grade materials and techniques. Contact us today to learn more about our services!
Why Should We Consider Popcorn Ceiling Removal?
At American Painting, we understand the importance of creating a home that is not only stylish but also clean and healthy. That's why we highly recommend considering popcorn ceiling removal as part of your home renovation project. Here are three reasons why:
Modernize Your Home
Popcorn ceilings were popular in the 1960s and '70s, but they can make a room feel outdated and unappealing to potential buyers. Removing them can instantly modernize your space and add value to your home.
Improve Air Quality
Popcorn ceilings have been known to trap dust, debris, and even asbestos over time, leading to poor air quality within your home. By removing these ceilings, you'll be improving the overall cleanliness of your living space.
Elevate Aesthetic Appeal
Smooth ceilings provide a fresh canvas for interior design by opening up the space and allowing for more creative freedom with color schemes and lighting options.
Don't put off popcorn ceiling removal any longer! Let American Painting transform your dated rooms into stylish spaces that elevate the aesthetic appeal of your home while increasing its value and improving cleanliness and air quality.